Proktis-M® does not require a prescription.

Each retail carton of Proktis-M® contains 10 suppositories.
Ask Your Pharmacist
Proktis-M® is kept behind the pharmacy counter. Ask your pharmacist to order Proktis-M® from their wholesaler using the following order codes:
Kohl & Frisch 155527
McKesson 107192
Wholesalers can make next day delivery to retail pharmacies.
Order Online
Proktis-M® is also available through PHARMEX Direct, a fully accredited Canadian mail order pharmacy.
Order online from the comfort of your home. Pharmacist counselling is also available via phone or email:
pharmexdirect.com/proktismpurchase/en/
or call (toll-free) 1.800.663.8637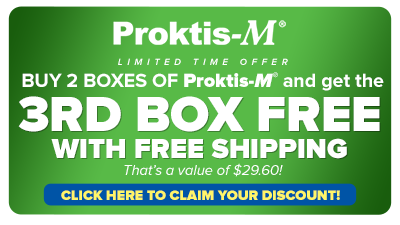 LEARN MORE